Humans are strange creatures caught on a never-ending spectrum between love and fear. Pleasure or pain, there's something intoxicatingly exciting about going beyond the point of safety, venturing where boys (and girls) fear to tread. Entertaining this dark fascination of ours with tales of the morbid, sexual or violent, film enables us to live vicariously through someone else's pain, pleasure or misfortune.
Being the equivalent of a horror funhouse, these dark dreams and cinematic illusions have an allure, beckoning audiences to come along for the ride only to draw us into titillating and terrifying situations. In this spirit of misadventure, here's a selection of 7 edgy, provocative and topical movies strictly for adults and mature audiences – now streaming on Showmax.
Table of Contents
1. Habit
The protagonist Mads, who is a heroin user and possibly a sex and love addict, loves Jesus in her own way. Along with her flatmate friends, Evie and Addy, they deal drugs and get their supply from a former actor named Eric. After one of their customers steals $20,000 from them, they come up with a plan to raise the money by disguising themselves as nuns and asking for donations from strangers on the street. However, their plan leads to them being pursued by a ruthless Asian gangster named Queenie and her henchman Tuff, who are armed with guns, knives, exotic snakes, and venomous insects. The trio must decide whether to call the police or animal control to deal with the dangerous situation they find themselves in.
2. Run Hide Fight
High school student Zoe Hull struggles with the death of her mother and a strained relationship with her father. One day, on her way to school, she witnesses a classmate planting a strange device in a field, but writes it off as a prank. At school, a school shooting occurs and Zoe crawls through the bathroom ceiling to escape. She begins warning students and helping them escape. The leader of the shooter, Tristan Voy, orders his accomplices to kill students and live streams the event. Zoe fights back and kills one of the shooters, Anna Jelick. She also contacts the Sheriff and tells him that he needs to direct the media's cameras away from the school so that she can safely evacuate students. Kip Quade, one of the shooter, admits that his motivation for the shooting was retaliation for a bullying incident that occurred in middle school. Zoe hijacks the livestream, telling Tristan that she is the one people will remember, not him. Tristan flees the scene with a single hostage and an explosive but Zoe shoots him as he attempts to flee. In the end, Zoe repairs her relationship with her father and affirms her love with her best friend Lewis.
3. No Man of God
In 1985, an FBI agent Bill Hagmaier, who is part of the Behavior Science Unit, agrees to study the case of death row inmate Ted Bundy, despite Bundy's distrust of the FBI. Through letters, Bundy shows interest in working with Hagmaier and they begin to examine pornography and detective magazines as a probable catalyst of serial killers. They establish trust by sharing personal information and Bundy begins to disclose more intimate details of his life and what may have led him to murder, including the fact that they could easily change places. As Ted's execution date approaches, he is ready to confess his crimes but only speaks with Bill. Bill urges Ted not to play games with the governor and asks how many women he killed. Ted confesses to 30 deaths. A day before the execution, Bill assists Ted in writing a letter to his mother and Ted exposes how he lured and killed a victim, which leaves Bill overwhelmed and in tears. Ted shows no remorse for his crimes and Bill leaves, telling Ted he killed because he wanted to.
4. Love, Lies and Hybrids
South Africa is a fairly conservative society, which makes it progressive to see nudity and sex in local productions without their becoming a full-fledged sex romp comedy affair in the spirit of Lipstiek Dipstiek. Much like Meisies Wat Fluit, the romance drama Love, Lies and Hybrids shows how things are changing. This SAFTA-nominated film follows the complications arising from a surprise visit from Jessica's fiance, Daniel, on a mountain cabin retreat with her secret lover, Sophia.
Starring Alexander Maniatis, Shamilla Miller and Meghan Oberholzer (Cut-Out Girls), this handsome and bold cast find themselves in all sorts of trouble as a pesky lover's triangle crystallises. Steamy sex scenes, crystal pool skinny-dipping and mad streaking, maybe it's just the fresh mountain air that makes the sensual and unorthodox Love, Lies and Hybrids so preoccupied with nature, human nature and saving the planet? Or maybe the French are really onto something.
5. Mother!
Darren Aronofsky's Mother is an unsettling film experience, which, like many of his films, grapples with deep issues. Emboldened by Jennifer Lawrence, Javier Bardem and Ed Harris, this wild horror drama mystery thriller spins a story of intense themes around cannibalism and child sacrifice. While there are several truly disturbing and ultra-violent scenes, Mother isn't simply an adults-only title for graphic depictions but also in terms of artistic appreciation.
After a wife's famous poet of a husband welcomes a stranger into their countryside home, things spiral out of control. Aronofsky's swirling cinematic artwork is difficult to follow and requires audiences to abandon understanding as the parable's meaning rises from the ashes. It's not a horror in the traditional sense of the genre but creates a deeply unsettling, possibly even infuriating atmosphere, as the swirling cinematography, dark themes and poetic storytelling challenge and provoke audiences.
6. The Devil's Advocate
Before Keanu Reeves played Constantine, he was already battling demons in The Devil's Advocate. This provocative fantasy horror and legal drama thriller centres on Kevin Lomax, a promising lawyer who's headhunted and seduced by the name partner of an international New York law firm. Instead of Wall Street's Michael Douglas as Gordon Gecko, it's a devilish Al Pacino (Scarface) as John Milton who takes the young protege under his wing.
As Kevin becomes more enchanted by John's twisted promises, he starts to put his career ahead of his marriage with catastrophic consequences. A breakout performance from Charlize Theron underscores a quintessential Keanu Reeves performance as well as an entertainingly wicked Al Pacino as the Devil himself. Sex, mistaken identity, psychological torment, voodoo and hellfire, this dark and unsettling gem builds to a Fight Club epic crescendo and ends with a flourish.
7. Gossip Girl
HBO Max's edgy revival of the hit TV series follows a new generation of New York private school teens using social media to spread gossip.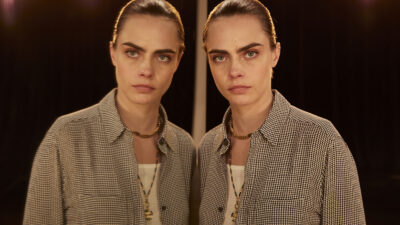 Planet Sex With Cara Delevingne
Cara Delevingne explores big questions about human sexuality, examining issues including relationships, sex appeal and the popularity of porn.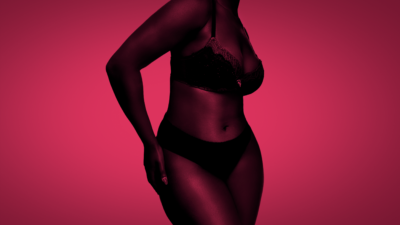 This Body Works For Me S1
Seven women in the adult entertainment industry let us in on their careers, families and personal lives in this 18LN reality show.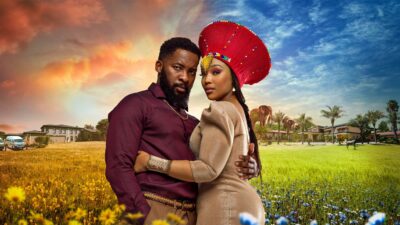 The Wife S1-3
Binge the full Seasons 1-2 of The Wife plus new episodes of Season 3 online or on your phone with the Showmax app.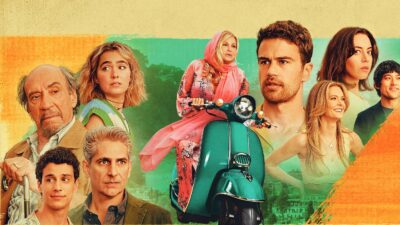 The White Lotus S2
Follow the outrageous exploits of the employees and guests of an exclusive resort in this buzz-worthy HBO comedy drama.
P-Valley
Down deep in the Mississippi Delta lies a place where beauty can be hard to find. Follow the lives of strippers and gangsters in this gritty series.
Minx
In 1970s LA, an earnest young feminist and a low-rent publisher team up to create the first erotic magazine for women.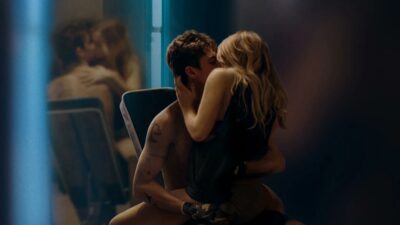 After We Fell (2021)
Tessa and Hardin face another test when Tessa makes a life-changing decision and shocking revelations threaten everything they've built.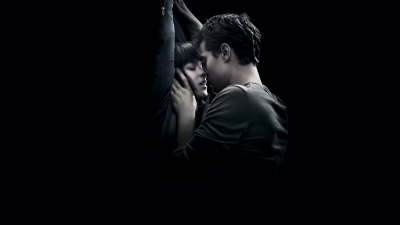 Fifty Shades of Grey (2015)
Anastasia Steele is a naive student who finds herself in a steamy, complicated relationship with handsome billionaire Christian Grey.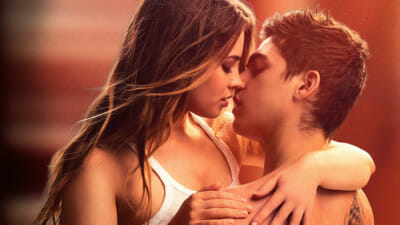 After (2019)
In her first semester in college, good girl Tessa meets the rebellious Hardin, who makes her question what she knows about herself and her ambitions.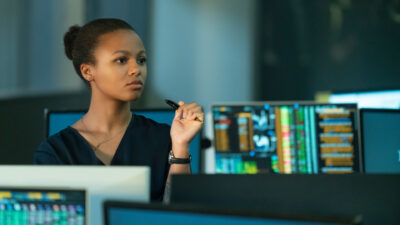 Industry S1-2
Created by former bankers Mickey Down and Konrad Kay, the new HBO series follows a group of young finance graduates in London as they work hard and party harder.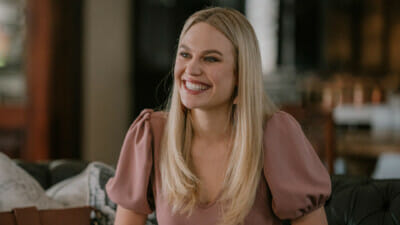 Troukoors (Wedding Fever) S1-2
In this sexy Afrikaans comedy, a freak accident sets a wedding planner on an unexpected path. Together with her friends she navigates life and love while wondering if the perfect person, and day, really exists.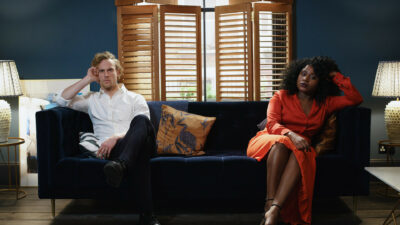 Cheaters S1
A sexy, messy and hilarious BBC comedy. A chance meeting after a cancelled flight leads to an unlikely night of drunken airport-hotel sex between two strangers. Both are in relationships and will unknowingly soon be neighbours.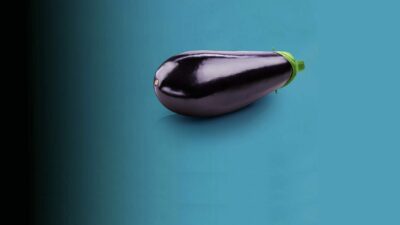 Sex in Afrikaans
Four Afrikaans couples and two singles have shameless discussions about their sex lives for the first time – and, in the process, discover that there is so much more fun to be had! Presented by psychologist Bradley R Daniels.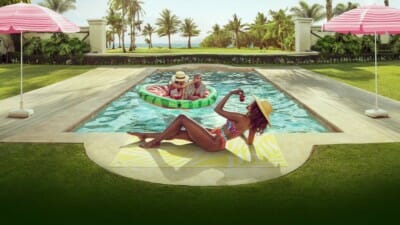 Temptation Island South Africa
The global pop culture phenomenon has hit our shores! Four Mzansi couples discover if they are meant to be: will their relationships sink or swim when they're tempted by gorgeous singles looking for love?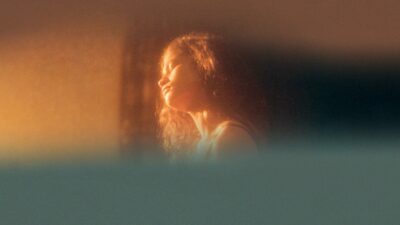 Euphoria S1-2
This adults-only series about teenage life is the HBO series everyone is talking about. Season 2 comes to Showmax in weekly express episodes.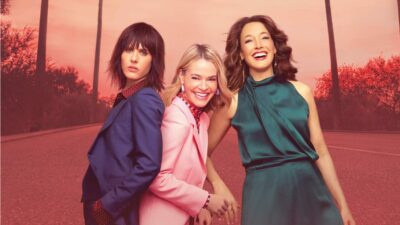 The L Word: Generation Q S1-2
The glossy, sexy series about a group of lesbians living and loving in LA has been given a polish for a new generation.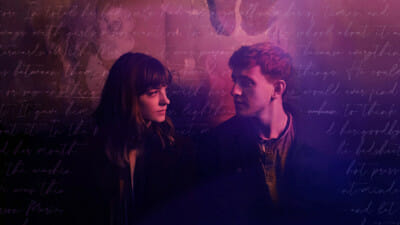 Normal People
Follow a couple over several years as they embark on an on-again/off-again romance that starts at school and continues through college.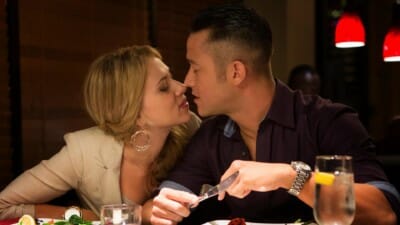 Don Jon (2013)
In Joseph Gordon-Levitt's acting debut, he plays Jon Martello, a bartender with an addiction that could threaten his first real relationship.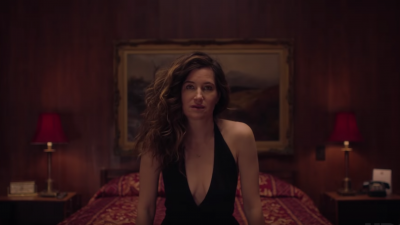 Mrs. Fletcher S1
After her son goes away to college, a divorcee takes the opportunity to rediscover herself. Grown-up dramedy starring Kathryn Hahn.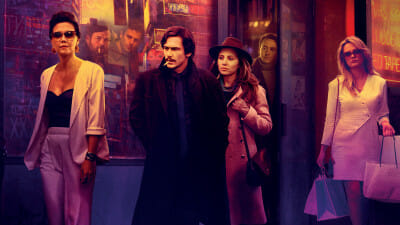 The Deuce S1-3
A top-flight cast and a thoughtful storyline gives this series about the golden age of porn a touch of class.
(Seasons 1-2)
The second saucy season of Satisfaction has just launched on Showmax, and the boundaries of male escort Neil and his wife Grace's "open" marriage are due to be tested even … harder than they were in Season 1. Grace discovers the thrills and spills of BDSM, she and Neil plan to get their escort business off the ground, while the owner of a competing male-escort agency, Adriana, schemes to keep Neil in her life, despite his attempts to reconnect with Grace. (And he's not the only Truman to whom she endears herself.)
Watch the trailer here:
https://youtube.com/watch?v=qs9cJ6KgjsQ%3Fenablejsapi%3D1%26origin%3Dhttps%3A%252F%252Fwww.news24.com
Available on Showmax.
(Seasons 1-2)
Four best friends – a free-spirited flirt who secretly wants to find her soul mate, a widow, a married lawyer, and a therapist who's reeling after a problematic relationship with a patient – find themselves in compromising romantic positions as they navigate the world of dating and illicit affairs, which makes for deliciously scandalous viewing. Seasons 1 and 2 have recently launched on Showmax.
Watch the trailer here:
https://youtube.com/watch?v=gegZXoqRnLk%3Fenablejsapi%3D1%26origin%3Dhttps%3A%252F%252Fwww.news24.com
Available on Showmax.
(Seasons 1-2)
Noah and Alison meet in Montauk. Noah's a novelist spending the summer in his in-laws' Hamptons mansion, and Alison is a troubled local waitress with a possessive husband and a tragic secret in her recent past. They can't help but be drawn to each other, despite the dangers and all that's at stake. Of course, what starts as an irresistible distraction ultimately ends in devastation. But the Affair gets full marks for exploring the dark underbelly of forbidden attraction and taking us along for the thrilling ride.
Get a little taste here:
https://youtube.com/watch?v=bNgP_L6uECs%3Fenablejsapi%3D1%26origin%3Dhttps%3A%252F%252Fwww.news24.com
Available on Showmax.
(Season 1)
It may be set in a parallel world where youngsters learn how to master their wizarding skills at a school for magic. But Harry Potter, this ain't. The sex scenes in this fantasy series are so dark and twisted and out-of-this-world that you won't be able to look away. From the very first episode, expect to see couples levitating into the air mid-coitus, and if you have a penchant for magical ménage à trois, you're in luck.
Watch the trailer here:
https://www.youtube.com/embed/QS_20JPaEnA?enablejsapi=1&origin=https:%2F%2Fwww.news24.com

Available on Showmax.
(Seasons 1-7)
David Duchovny plays a writer who turns to sex with inappropriate women (including a much younger woman in Season 1, episode 1), drugs and alcohol in an attempt to curb writer's block, while also trying to get back together with his ex, played by the spectacular Natasha McElhone. His manager Charlie also engages in steamy affairs on the side, and between the two of them, a number of scenes (including the threesome between Charlie, Hank and a woman they've just met in Season 1, episode 10) were so racy that they had to be re-released as tamer TV edits for more conservative audiences.
Watch the trailer here:
https://youtube.com/watch?v=gQ7yaQhXJAI%3Fenablejsapi%3D1%26origin%3Dhttps%3A%252F%252Fwww.news24.com
Available on Showmax.
(Seasons 1-3)
Based on the biography of real-life sex researchers Dr William Masters and Virginia Johnson from the 1950s to the 1970s, this critically acclaimed period drama offers something unusual for the genre – bucket-loads of female orgasms. And they're not all in the name of research. It's kinky but also beautifully shot, and the costumes and set designs are straight out of your most fabulous retro fantasy. You'll be amazed at the innocence and ignorance of the fully-grown adults the show portrays – is it possible that people knew so little about sex as recently as 50, 60 years ago? It will also have you wondering how much we know now, and how much further we've still got to go.
Watch the trailer here:
https://youtube.com/watch?v=VS1fn1LWGfk%3Fenablejsapi%3D1%26origin%3Dhttps%3A%252F%252Fwww.news24.com
Available on Netflix.
(Season 1)
The show follows the story of Claire Randall, a married combat nurse from 1945 who is mysteriously swept back in time to 1743, where she is immediately thrown into an unknown world where her life is threatened. When she is forced to marry Jamie Fraser, a chivalrous and romantic young Scottish warrior, a passionate relationship is ignited that tears Claire's heart between two vastly different men in two irreconcilable lives.
Watch the trailer here:
https://youtube.com/watch?v=8IzIX4tjG9c%3Fenablejsapi%3D1%26origin%3Dhttps%3A%252F%252Fwww.news24.com
Available on Netflix.
From the creator of Transparent, and also starring the brilliant Kathryn Hahn, this explicit show is based on the feminist novel of the same name. Hahn plays Chris, an artist who follows her husband to Texas, where he takes up a research fellowship under the sponsorship of a man called Dick (Kevin Bacon). Chris quickly becomes obsessed with Dick, and the show traces her gradual unravelling as she pens the dirtiest letters to him you've ever seen on TV, filled with her desires and everything she'd kept repressed. This is as smart and edgy as sexy TV gets, we feel, and it does a clever job of laying bare the gender stereotypes we didn't even realise we perpetuate.
Watch the trailer here:
https://youtube.com/watch?v=N7m8Xu2iwOk%3Fenablejsapi%3D1%26origin%3Dhttps%3A%252F%252Fwww.news24.com
Available on Amazon Prime.
Sex in Afrikaans
You can binge from 14 February 2022, on Showmax. In the groundbreaking 18SNLV documentary series Sex in Afrikaans, four Afrikaans couples and two singles, with the help of clinical psychologist Bradley R Daniels, will speak openly for the first time about their sex lives and in the process discover there is much more fun to be had.
No love lost
What's the worst thing that can happen to you on Baecation? Amahle, a hopeless romantic, gets surprised by her boyfriend Dumisani with a getaway for their one-year anniversary. At the resort, she bumps into her ex-boyfriend Lwazi, on vacation with his current girlfriend Azania. This leads to a series of unavoidable double dates where the exes begin to question whether their feelings are really in the past.
A safe bet
Pearl is the most sought-after attorney in the country, at the cost of her love life. When her boyfriend dumps her just as the Christmas family gathering is around the corner, Pearl's increasingly impatient mother drags her to church for some divine intervention. She receives a life-changing prophecy about who she'll find her happily ever after with: a man with the surname Dlamini.
Love, Lies & Hybrids
Jessica and her lover, Sophia, look forward to a mountain escape for a few days before New Year's Day, while Jessica's environmental activist fiancé, Daniel, is away at a conference. So when Daniel arrives to surprise Jessica, he is the one that gets a surprise.
Welcome to the family
The romcom Welcome to the Family centers on Palesa, who has barely said "yes" to her boyfriend's marriage proposal when she finds herself dragged along to his family home in KZN, where she discovers that she is about to marry into an over-the-top, wealthy family led by two overbearing, controlling and hard-to-please monster-in-laws.
10. Sons of Anarchy
Via celebritymoviearchive.com
Sons of Anarchy's final season ended in 2014, and its last episode is what has many people, especially parents, complaining about the level of nudity and the sexual content therein. The TV series showed several couples engaging in sex, as a way to deal with the grief of losing a friend. The last season contained extreme violence with horrific murders including fork stabbings in the skull and depicting almost every major character having sex at one point or another. Most of the sex scenes and nudity in the series are almost what one would find in a pornographic movie, something that is definitely not suitable for all audiences.
9. Secret Diary of a Call Girl
Via ovguide.com
This TV show is based on a series of books and a blog depicting the life of an escort, who remembers her sexual escapades with different clients. This series has featured many characters in some adult scenes, including threesomes, BDSM, adult baby role-play, and general nudity. Piper, who is the call girl in question, confesses that she cannot bear to watch some of the scenes and would not even want to watch her show with her father or brothers in the same room with her. When a show gets the star feeling uncomfortable about her character's sexual behavior and nudity, then you know not to watch it with the young ones.
8. Shameless
Via pathe.nl
As the name suggests, this TV series and its actors are truly shameless. One of the very few teenage dramas to have characters completely naked and having sex, this show is honestly not meant for teenagers. The interesting thing with the show is that the nudity is meant to come out as a form of humor, a concept that can claim a big chunk of the rise in ratings over the years. When the show began there was not so much nudity, but over the years it has grown and become a central part of the series. Therefore, as the characters here become more famous with every show, their body parts seem to be gaining even more popularity.
7. Californication
Via fanpop.com
The name of the TV show Californication speaks loads about what to expect when watching it. This show has extremely high sexual content and nudity, and many scenes have to be censored in many countries because it can at times become too much. One of the themes of this show is sexual addiction, and with that comes nudity and, of course, serious age restrictions. If a show goes to the extent of rubbing the religious section of society in such a way that they lobby for it to be removed from the screens, then it has undoubtedly crossed the line. The TV show continued despite the opposition, and towards the end, the nudity only became worse.
6. Masters of Sex
Via huffingtonpost.com
You do not need to be a genius to figure out that a TV show by the name Masters of Sex has a lot of sexual content in it, which is always tied together with nudity. The show is based around a gynecologist (William Masters) and his assistant, who expands their research along the lines of human sexuality and begins having sex with each other. Dr. Masters, who is a character living in the 1960s, ends up cheating on his wife and giving the show a level of nudity and sex that would make anyone ashamed to be caught watching. The show always seems to attract the attention of the media and other fans mainly due to its explicit sexual nature, making it unsuitable for general viewership.
5. Orange Is the New Black
Via nudetvshow.com
Orange is the New Black is not a show to watch as a family, because of the level of explicit content therein. The show has grown in popularity so much over the past couple years, a trend that can be attributed to people complaining about the explicitness of its content, which includes nudity and sex scenes that leave little room for imagination. The show is based around a woman who is sent to prison and serves time alongside a lesbian who she previously had a relationship with. The problem is that the womanhas a fiancé outside, and this makes the drama surrounding the whole affair complicated and interesting.
4. Girls
Via fanpop.com
When you have a show where the producers keep getting warnings about how explicit their content is, then you know there is a serious sex and nudity problem with it. Girls is a show with the above reputation, and its content threatens HBO's license. Some shows claim to have an acceptable level of nudity to give them a place on TV and have ways of justifying their claims; however, Girls is one show with little if any justification for its nudity. It is likely that a good number of people who watch this show do it just to watch the nudity as opposed to the acting abilities of the characters.
3. True Blood
Via youtube.com
True Blood is a TV show that has shocked audiences everywhere, owing to its high content of violence, sex, and of course nudity. True Blood is a show full of Vampires, and where there are vampires there is blood sucking and killing…and apparently nudity. True Blood has a mix of black comedy, horror, and Gothic fantasy, a recipe for restricting the younger members of the family from watching it. It is no surprise to find bondage, threesomes, orgies, same-sex relationships, and more in any of the episodes, all of which happen in environments full of nudity.
2. Spartacus
Via themortonreport.com
Spartacus might have a catchy storyline, which people might at times lose focus of because they more often than not are carried away by all the nudity and sex scenes. The justification for the excess nudity and sex for this show lies within its setting, assuming that back in the day in Ancient Roman people lived as it is depicted on Spartacus. It is easy to criticize the plot, creativity and originality of Spartacus but you cannot question the fact that the producers went out of their way to invest in the sex and nudity scenes more than most other shows. Just like all other shows on this list, you do not want to watch this with the younger or even older members of your family.
1. Game of Thrones
Via youtube.com
Game of Thrones belongs to a category of explicit nudity and shocking sex scenes that hardly other shows on TV can match up to it. It has a gripping storyline and hardly has vulgar speech, but that does not make it suitable for all ages. This show has some of the greatest numbers when it comes to viewership and piracy because people want to watch it or some specific scenes in it. This series has some of the best ratings on TV today, such that it even got to China but the heavy editing left the storyline wanting. As the show continues in its fourth season, there seems to be a deliberate intention from the producers to reduce the level of nudity. It seems pressure from audiences and even actors themselves is being felt, and hopefully it will get to a level where censoring will not be required.